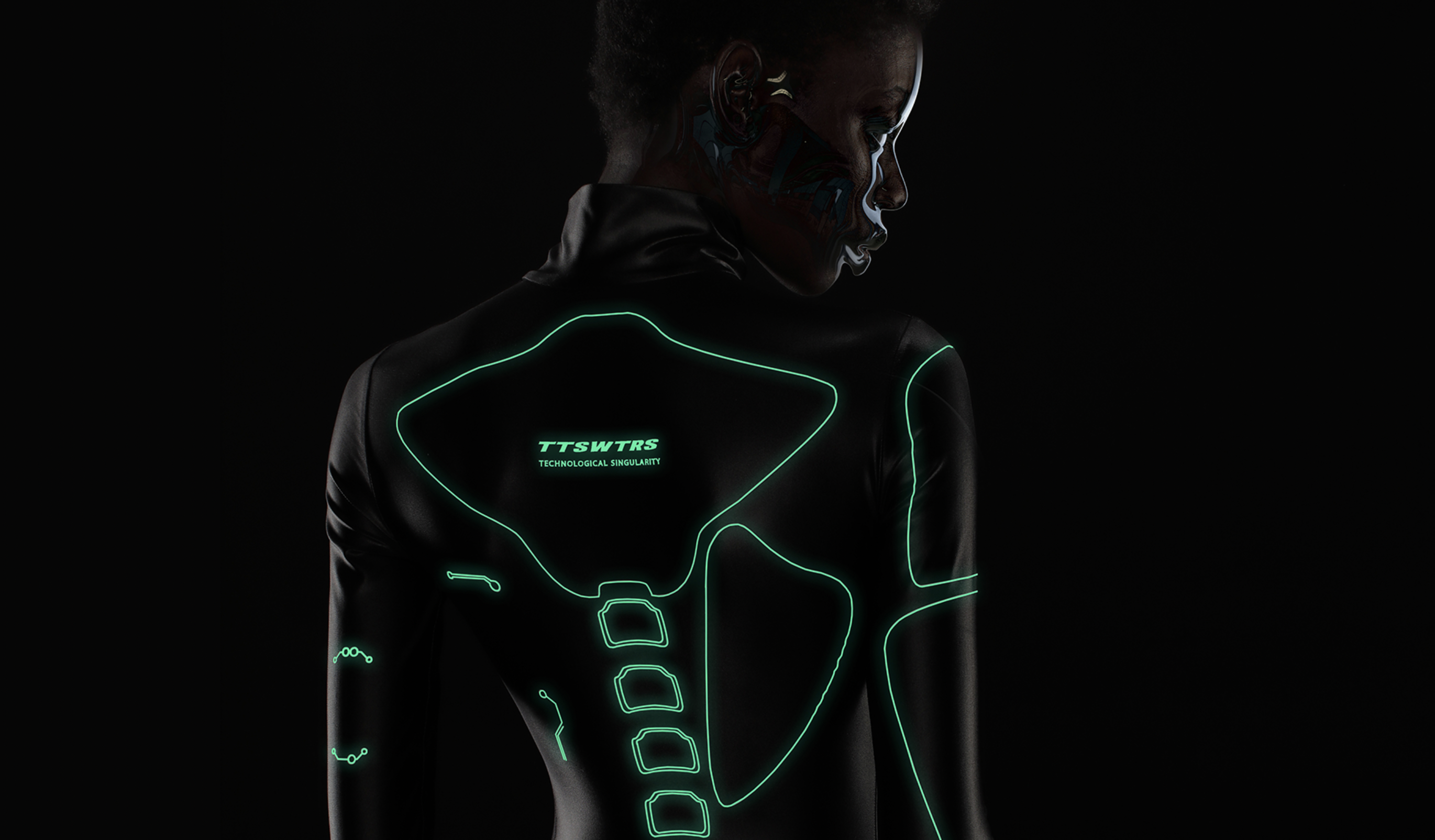 Truesy's Take
We knew TTSWTRS, the Ukrainian label loved for its futuristic styles, and NFTs were a perfect fit. TTSWTRS is the brainchild of Anna Osmiekhina, a Ukrainian artist and costume designer. The brand has caught the attention of celebrities such as Grimes, Kourtney Kardashian, Nicki Minaj, and Nina Kraviz.

TTSWTRS dedication to the environment brought them to Tezos which is a more energy efficient blockchain. They are donating money from the NFT sale to Parley for the Oceans platform PARLEY GLOBAL CLEANUP NETWORK.

Ukrainian-based brand by designer Anna Osmekhina
DNA of TTSWTRS, which stands for Tattoosweaters, is the abundance of nude beige, bold nature of tattoos, art collaborations and free spirit that make clothes feel like a second skin.

The concept of optical illusion of the naked body covered in tattoos made the emerging Kiev-based brand known worldwide. TTSWTRS unveils the flawless essentials of the basic wardrobe — sleek colors, high-quality fabrics and impeccable tailoring, adorned with unique prints.

The brand was created back in 2013 as a creative project of designer Anna Osmekhina, a former costume designer and stylist. The first collection of nude sweatshirts with bold tattoos was born out of the idea of ​​making comfortable clothes for day-and-night shootings.