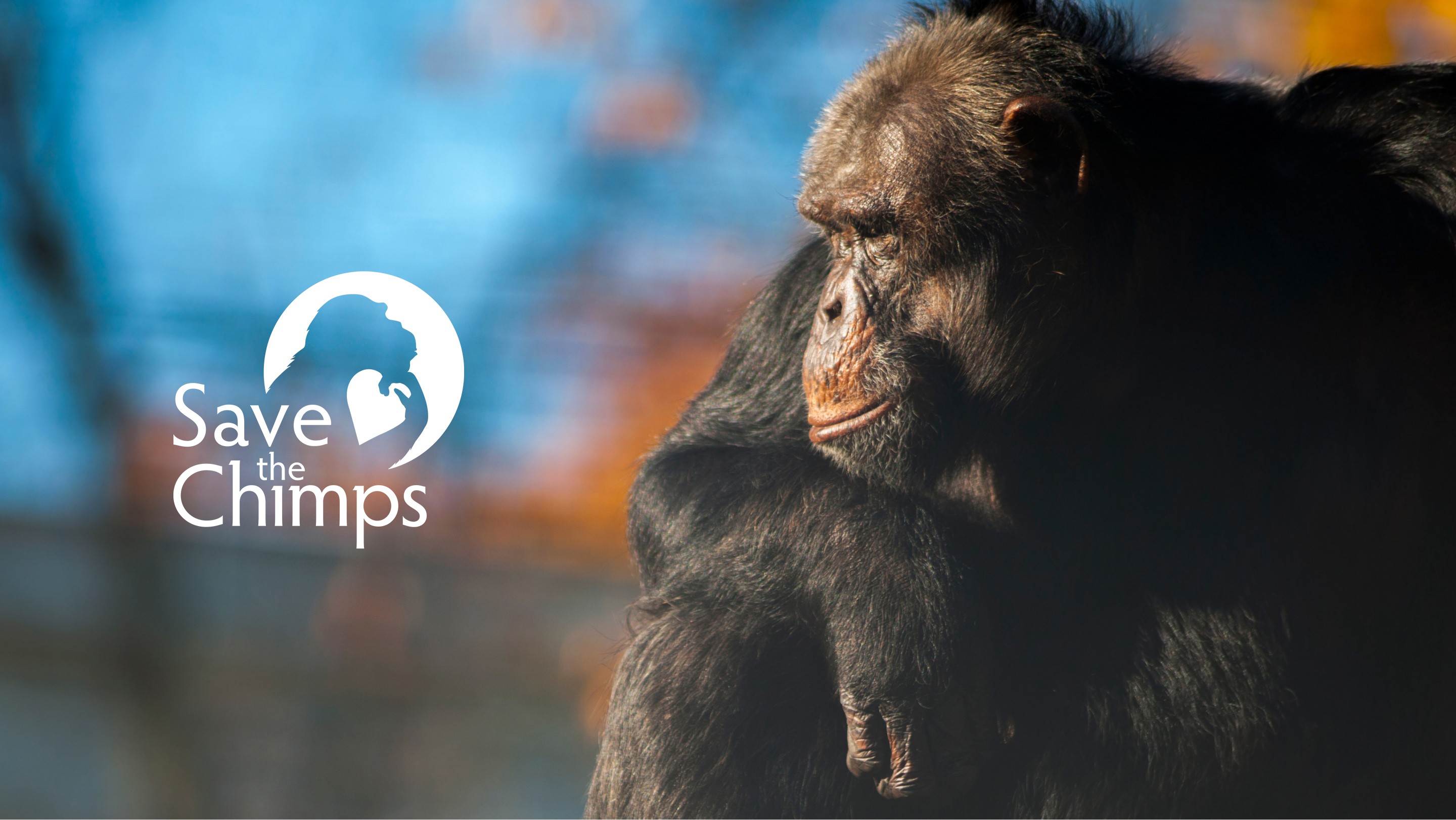 Primal Expressions: Original Paintings by Save the Chimps Residents
Before arriving at Save the Chimps, Cheetah lived alone in a steel cage at a research laboratory. In 2002, this intelligent, artistic chimp was rescued by Save the Chimps and he now enjoys time with his friend Timmy, eating craisins and painting whenever the muse strikes.

Clay was born in 1987 at a research laboratory, where he was used in various experimental lab tests. Clay, like Cheetah, was rescued and arrived at Save the Chimps in 2002. Loving and playful, Clay adores loud toys and games of tug-of-war.

Tootie was rescued in 2016 from a private owner but previously lived a dreadful, difficult life as a TV "performer." Today, Tootie charms chimps and caregivers alike with his non-stop desire to play!

Truesy's Take
July 14th is World Chimpanzee Day, a day created to honor and celebrate our closest living relative. Save the Chimps' mission is to provide exemplary care to chimpanzees in need, and their vision is a world in which chimpanzees are free from exploitation and endangerment. With over 200 chimpanzees on 150-acres, they strive to provide each resident with individualized care to meet their needs.

When we saw the abstract paintings created by their Chimps, we knew we wanted to make them NFTs to raise money for Save the Chimps. Just like human artists, each chimp has his or her own style of painting. Truesy is proud to offer their first NFT collection titled, Summer 2021, created by unlikely artists: three rescued chimpanzees, Cheetah, Clay and Tootie. Digital prints of the paintings will be sold to the public as NFTs beginning on World Chimpanzee Day with all proceeds directly supporting Save the Chimps. The works will be the first-ever chimpanzee-created NFTs on the market.

Cheetah, Clay & Tootie
Save the Chimps provides more than 220 chimpanzees a safe, enriching place to recover, readjust, and thrive. Among the many activities the chimps have access to, painting is particularly popular for these three chimps, who regularly choose to create colorful, expressive paintings.

Save the Chimps is the largest privately funded chimpanzee sanctuary in the world whose mission is to provide refuge and exemplary care to chimpanzees in need. Save the Chimps offers life-long care for chimpanzees rescued from research laboratories, the pet trade, and entertainment industry. Home to more than 220 rescued chimpanzees, Save the Chimps provides its residents with the dignified and peaceful retirement they deserve. All proceeds from this one-of-a-kind NFT sale will provide quality care to Save the Chimps' beloved chimpanzee residents, including fresh and nutritious meals, exceptional veterinary care, innovative enrichment, and social companionship. As a true sanctuary, Save the Chimps is closed to the public and relies solely on generous donors to support its sanctuary operations.